Want to know how to avoid road fines when you're driving in UAE? 
Of course you do! Nobody wants to make a silly mistake, especially if it costs you hard-earned cash or gets your car impounded. 
So here's what you need to know…
1. Speeding fines
You've probably been tempted to put the pedal to the metal, every once in a while. But speeding while driving can be incredibly dangerous — and expensive, too.
You could be fined:
AED 3,000 if caught going more than 80 KPH over the speed limit.

You could also receive

23 points, and have your car impounded for 60 days.

AED 2,000 if caught going more than 60 KPH over the speed limit.

With

12 points, and your car impounded for 30 days.

AED 1,500 if caught doing 59 KPH or less over the speed limit:

With 6 points, and your car impounded for 15 days.
Exceeding speed limits by less than 50, 40, 30, and 20 KPH also incurs fines of AED 1,000, 700, 600, and 300. And when you consider the extra costs of getting your car back from the pound, this is drama you definitely want to avoid!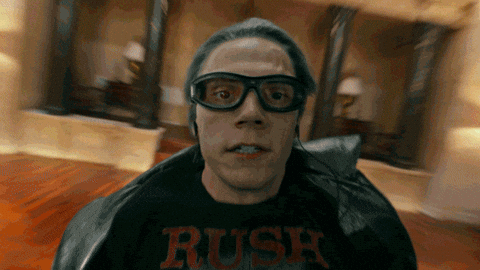 Here are some pro tips to keep in mind and avoid the fine:
The first and most obvious tip is to memorise the general limits of the main roads you drive on. Another helpful tip for long distance drivers is to rely on cruise control, to ensure you avoid the human errors of overspeeding that can sometimes happen.
2. Parking in restricted zones
A small parking mistake could cost you big in Dubai. If you park in illegal spaces, the authorities could hit you with a fine of AED 1,000 and 6 points. 
But what actually constitutes illegal parking? 
Reserved spaces 

Parking areas designated for police and/or ambulance vehicles

only

Close to fire hydrants

Spaces designated for

people of determination

.
How to avoid a fine:
Take a moment to check for signs in any parking lot you're using for the first time. Parking in a space intended for people of determination or an ambulance could cause issues, especially in emergencies. 
You should also familiarize yourself with the different parking zones — which are strictly for card holders, which are paid, and which are free at certain times of the day. Unfortunately, these are often in the same areas — and can be difficult to tell apart! Look out for the parking zone letter (Zones A to G) and brush up on what they mean.
3. Vehicles that disturb the peace
For a busy place, the UAE certainly appreciates "keeping the peace". 
That's why driving a vehicle that's considered to create noise pollution will cost you AED 2,000 and 12 points. And blasting music at an excessive volume while driving, or honking the horn, can lead to fines of AED 400 and 4 points.
What's more, any driver with illegal modifications can expect an AED 1,000 fine and 12 points. The car will be impounded for 30 days, too.
How to avoid a fine:
Make sure you obtain a license if you intend to make any modifications to your own car, and think about how your noise could impact others' right to peace. 
Instead of honking your horn to let a friend know you're outside their house, call them on their cell or knock on their door. A little consideration goes a long way.
4. Overtaking on the hard shoulder
Overtaking other drivers on the hard shoulder might seem like an easy way to get around slow motorists, but you could be creating a dangerous situation for everyone on the road. 
And that's why you'd be issued an AED 1,000 fine and 6 points. 
How to avoid a fine:
Be patient and wait for a safer opportunity to pass slower drivers. Being a few minutes late to an appointment isn't worth endangering yourself and other drivers, or getting slammed with a fine. And remember, if you do need to overtake, to always go on the left — passing slow motorists on the right is illegal, and could land you with another fine, to boot!
5. Dangerously-forgetful behavior 
Sadly, it's easy to forget certain little rules of the road sometimes. But you could be fined if you do any of the following:
Not fastening your seat belt:

AED 400, 4 points

Not changing expired tires:

AED 500, 4 points, impounding for 7 days

Not carrying your license:

AED 500, 4 points, impounding for 7 days 

Not leaving a safe distance between cars:

AED 400, 4 points.
How to avoid a fine:
Take a moment to check the essentials before you leave, and book your car in for regular services (or trust Invygo to look after routine maintenance for you). 
That way, you'll spot little mistakes before they cost you. 
Drive smart in the UAE
That's it! These easy tips can save you money on avoidable fines and keep those points away from your license. 
But if your car is noisy or hard to drive, maybe it's time to make a change? And that's where Invygo, the innovative car subscription app, comes in.
We make it simpler to switch cars than ever before. Wanna know how it works? Learn more right here!