Traveling around this year is a difficult task, and many of us are opting to say where we are and take some breathers without having to fly anywhere and go through the complicated steps currently linked to tourism globally.
The UAE is home to some incredible sights, luxurious hotels, and amazing activities to keep you entertained this summer. Let's take a look at some of your top staycation options — all within driving distance of Dubai!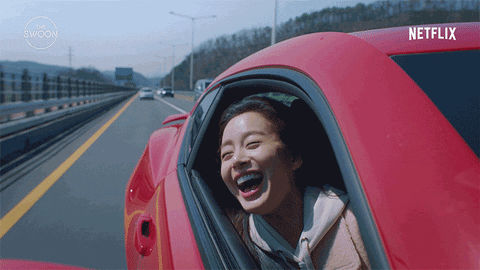 Al Ain
This beautiful town lies in the Eastern Region of the Emirate of Abu Dhabi, right on its border with historic Oman. 
With a picturesque oasis at its heart, Al Ain (AKA the "Garden City") features a number of World Heritage sites, as well as a zoo and a water park. Jebel Hafeet (located to the south) towers over Al Ain, so you know where to go if you're in the mood for a climb. 
Where to stay?
Our pick is the Telal Resort Al Ain, a gorgeous five-star resort in the Remah Desert. Come here to relax, find some peace, and take part in plenty of fun activities — guided camel riding, sand boarding, cycling, volleyball, and even giant chess!
Fujairah
Fujairah lies along the Gulf of Oman, with lush beaches celebrated as some of the UAE's best. Unsurprisingly, it's a popular destination for scuba divers and swimmers, but there's lots for any visitor to enjoy.
Such as? Visit the oldest mosque in the UAE (the ancient mud-brick Al-Bidyah Mosque), the Fujairah Fort (also the country's oldest), and unwind at the Al Aqah Beach. You can even take a dip in the Ain al-Madhab Hot Springs just outside of Fujairah city, soaking in mineral-rich water. 
Where to stay?
The Fairmont Fujairah Beach Resort is a luxurious spot offering jaw-dropping sunsets and a great selection of restaurants: choose from Arteasan Lounge, Lava Dining, and more to treat your taste buds.
Ajman 
This may be the tiniest of the emirates, but as the old saying goes: good things come in small packages. 
Ajman is a mix of stunning beaches and cutting-edge urban living, with crisp water to swim in, delicious meals to devour, and mountains to explore (if you're up to it after so much fine dining!). 
You can visit the mangroves (home to talkative flamingos), hike to Masfout Castle (but not during the midday heat), or immerse yourself in all the culture you can take at Ajman's museums. 
Where to stay:
The Marriott Ajman Saray is wonderfully cost-effective for an irresistible five-star resort, with a Superior Room (Creek View) available from just 403 AED per night. This boasts a private beach, a poolside bar, diverse dining options (e.g. Middle Eastern, Mediterranean), and incredible views. 
Ras Al Khaimah
As the northernmost emirate in the UAE, Ras Al Khaimah is surrounded by the Hajar Mountains and known for its beautiful gulf beaches. 
The 40 miles of coastline offers plenty of amazing spots to enjoy a scenic sunset, and you'll find the biggest selection of historical sites across all of the emirates here, including Sheba's Palace and Dhayah Fort.  
Where to stay:
The BM Beach Hotel is a top four-star destination, with a private beach and an Olympic-sized swimming pool. 
The hotel runs a great range of deals, too, including the Shortcation. With this, you'll have a chance to win two tickets to a local attraction — a nice added extra for your breakaway!
Jebel Hafeet
Jebel Hafeet is one of the UAE's tallest mountains, standing on the Oman border. Since 2017, Jebel Hafeet has been recognized as part of a national park and was added to the Sheikh Zayed Network of Protected Areas in 2018. 
The summit is, amazingly, 4000 feet above sea level, and anyone who reaches the top can enjoy a panoramic view of Al Ain below. The Jebel Hafeet tombs, on its eastern side, is Abu Dhabi's most ancient archeological site. 
Where to stay:
The Mercure Grand is an ultra-modern resort on Jebel Hafeet, located at 3,000 feet. It offers a tranquil stay "free of noise and air pollution", ideal for anyone looking to enjoy a quiet break from Dubai.
Ready to get away?
Eager to get out of the city… but don't have a set of wheels? That's easily fixed. Sign up to Invygo today, and you'll get quick access to a dealer-verified car, with one simple monthly payment.
It's that straight forward.