So, you're ready to hit the road and cruise Dubai in an amazing new car. But which one do you go for?
We know choosing your new car can be tough. Finding the perfect balance of price and perks can feel impossible, but don't worry — we'll make it easier for you.

With Invygo you can always swap if you don't like what you are driving or want to try something new, but we've also listed our top picks of the best cars in Dubai to go for in 2020… (and they are all available in our app) !  
Chevrolet Malibu: The best for a smooth but speedy ride
The Chevrolet Malibu is a great midsize car that handles well and offers plenty of comfort, thanks to its spacious interior. The Rear Seat Reminder and Safe Driver features make it a good pick for families.
All of that space in the back can accommodate the kids nicely, too, and the gas mileage is a nice touch if you have a long daily commute. Let's not forget the solid sound system.
The Chevrolet Malibu is fuel-efficient if you're trying to keep costs down, and the easy handling makes this a pleasure to drive overall. 
Mazda CX-3 and C-X9: For amazing built-in sound systems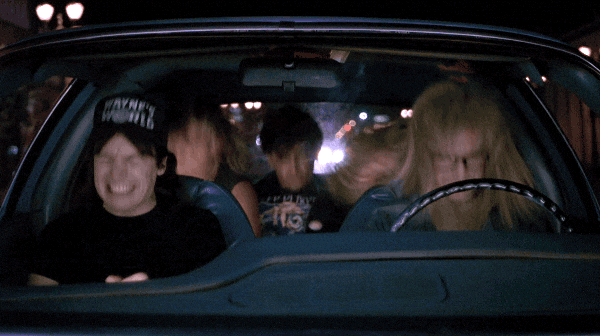 One of the major benefits of the Mazda C-X3 and C-X9 are the sound systems. Why? Because they're made by Bose. Yes! As in that Bose — one of the world's biggest audio equipment brands. 
That's a big deal if you're a music lover. And who doesn't like listening to their favorite songs on the way to work or while soaking up the sights of the city?
The sound system in the Mazda CX-3 is tailor-made to suit the unique acoustics in the cabin, with seven high-performance speakers. But you want more? Try the CX-9. That has 12 — yes, 12 — high-performance speakers instead. 
Plus, the AudioPilot noise compensation technology adjusts your music based on background sounds automatically, keeping the volume just right. There's no need to take your eyes off the road to tweak it.
So for all the music lovers that need a sweet ride to get around – the Mazda could be perfect for you. 
Range Rover: For thrills
If luxury is what you're after, then look no further than the Land Rover Range Rover. 
It's not just about looks; the Range over is affordable and high-quality too. 
It is a four-speed automatic with a rear camera, parking sensors, power windows, and all the other little essentials you expect of such a powerhouse brand. 
It's a gorgeous SUV on the inside and outside. You can drive through Dubai feeling safe and secure, reassured that you're at the wheel of a beautifully-designed vehicle. So, if you are looking for a car that'll make you feel great, and get you "there" in style, make some space in your garage for the Range Rover. 
Kia Sorento: For comfort and relaxation
The Kia Sorento is a sleek, roomy SUV that's designed to offer total comfort for you and your passengers. The cabin has 40/20/40 folding seats in the second row and 50/50 folding seats in the third row; so you can carry as many as seven passengers. 
That alone makes this ideal for taking family or friends on a leisurely drive without needing to cram them into the back of a standard car. What's even better, if you get a little chilly or too hot (we're in Dubai, after all!), you can take advantage of the seats' heating and ventilation to maximize your comfort.
The Kia Sorento boasts some impressive safety features too. We're talking about Electronic Brake-Force Distribution, Speed Limit Information Function, Lane Keep Assist, Electronic Stability Control, and more. 
Let's not forget: the Kia Sorento is gorgeous. It's stylish, sophisticated, and handles well. If what you need is a spacious, safe ride to get everyone (seven of you) around town safely, then the Sorrento is for you! 
Toyota Camry: For driver and passenger safety
The Camry is recognized as one of the safest cars on the market (check out these ratings), offering solid protection for drivers and passengers. 
The interior has decent legroom to keep passengers comfortable during long drives, and the sporty interior design is as sleek as the exterior. The fuel economy is another benefit we love having, especially with longer drives and family drop-offs. 
But the main benefit of the Toyota Camry is definitely its emphasis on safety, and if that is top of your list when it comes to musts in a car, then we think you've found your vehicle. 
Like the look of any of these amazing cars but don't want to face the expense or hassle of actually
buying
one?
Try Invygo, the innovative car subscription app!
You can drive any of these stunning cars with a simple, hassle-free monthly payment — so you're paying for your set of wheels as you go. Plus, you can switch, cancel, or upgrade to another car at any time. 
So, what are you waiting for? Sign up with Invygo now!